Join a global network of researchers, practitioners and policy makers, encouraging an interdisciplinary and diverse approach to landscape challenges.
Photo credit: © Sarah Hobbs
Getting involved as an individual
Join as a member
Our international member network is growing, and possibilities for exchange are growing too. As well as various member benefits, your contribution supports our work in advancing interdisciplinary landscape research across boundaries.
Apply for a research grant
We have a Research Fund and award grants for work which aligns with our research priorities, as set out in our current Research Strategy. Sign up to receive news alerts for the call for applications.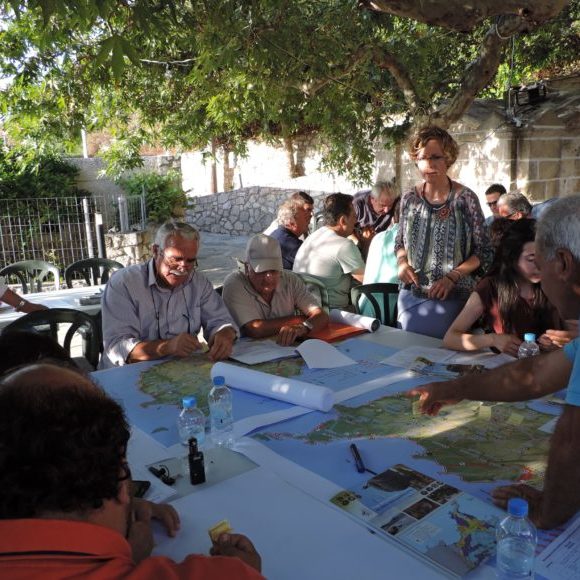 Set up or attend a Landscape Research Network meeting
Landscape Research Networks (LRNs) are regional networks of researchers and practitioners, established to further interest in landscape research and policy through meetings, seminars etc. For more information on existing Networks or to discuss establishing a Network in your region, please contact our Community Development Co-ordinator.
Events & partnerships
Host an event
If you are keen to raise the profile of interdisciplinary landscape research and practice in your region, and you are willing to help organise or host an event around a particular topic which aligns to our Research Strategy, we would be more than happy to try and make this happen. Please contact us with your ideas.
Sponsor an event
If you wish to support an event or series of events aligned to our Research Strategy, and can raise or donate funds, please contact us to discuss. We welcome new sponsors and partners, and would be happy to discuss partnership.
Partner with us
We welcome and actively encourage interest from all spheres – academia, practice, NGOs, public bodies, creative – and of course all locations. Please contact us to discuss your ideas.
Volunteer
Our community is growing, and there are many small, one-off tasks that need to be done! If you would like to spend a few hours a year helping us develop, we would be extremely happy to hear from you. Please contact us to express your interest, or sign up for news alerts for specific volunteer tasks. We are particularly interested in hearing from people who are willing and able to translate between English, French, German, Spanish or Arabic.
Join our Board of Directors
We welcome expressions of interest for new Directors at any time. If you're interested in the work of LRG and helping develop its activities and strategic direction, please do contact our Chair in the first instance. Alternatively, sign up to receive news of Director vacancies.
Donate
Instead of, or in addition to, joining as a member, you may wish to make a one-off or standing donation to support our ongoing work. If so, please complete the form below.