Our fund supports research and practical work to help develop just and sustainable relationships with the places in which we live.
Photo credit: Rural public ways in Spain © Michela Ghislanzoni/Plataforma Ibérica por los Caminos Públicos (PICP)
Our international Research Fund supports a wide range of small, high-quality, independent research projects.
The projects should, in line with the priorities identified in our Research Strategy:
Address injustice in landscape contexts
Help to develop human, landscape-scale responses to rapid environmental change
Help society to achieve a democratic and sustainable approach to the development and governance of landscape
Question conventional modes of thought and practice and, by supporting creativity and aspiration, empowers people to envisage living in a just and sustainable relationship with landscape.
We invite applications annually through our Funding Call; see below or sign up to be notified of the Call for Applications.
---
Theme of Call 2021: Landscape Virtue and the Common Good
The Research Fund Call for Applications for 2021 has now closed
While 2020 has often offered a relentless focus on the negative, with this year's research call we wish to focus upon the positive. In line with LRG's Research Strategy therefore, it focuses on the theme of landscape, virtue and the common good. The aim of the call is to explore how landscapes can contribute to well-being and social good. This theme was inspired and developed from the LRG's successful event in December 2020 which celebrated the work of human geographer, Yi-Fu Tuan.
Landscape is often positively identified with virtue and the common good, but there are also examples of the opposite, such as Oliver Goldsmith's famous reference to a landscape garden/park as being both a "garden and a grave" in his 1770 poem, The Deserted Village.
We are interested in funding research projects that are concerned with the topic of landscape, virtue and the common good (or common weal), either positively or negatively or by contrasting one to the other.
Relevant topics might be the debates concerning landscapes funded by the slave trade, or the renewed interest in the virtues of public parks, and the behaviour suitable to their use, related, for example, to their increased popularity during the pandemic, or to their possible value in stimulating a sense of community across ethnic and racial divides.
Applicants might find inspiration in Ambrogio Lorenzetti's 1339 landscape paintings of "The Allegory of Good and Bad Government" in the Siena Palazzo Pubblico https://en.wikipedia.org/wiki/The_Allegory_of_Good_and_Bad_Government, a section of which has been used as the backdrop to this year's research theme imagery.
Read more about the 2021 call here.
Read about the 2020 selected projects.
---
If you are interested in finding out more about LRG's Research Strategy please contact LRG's Research & Policy Co-ordinator: research@landscaperesearch.org.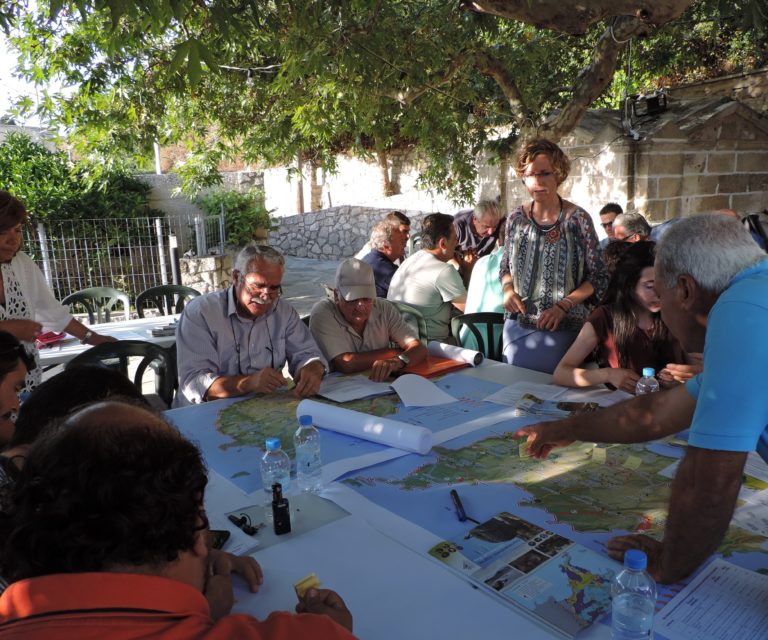 Our international Research Fund supports a small number of high-quality projects that align strongly with LRG's current strategic priorities.
Read More

→
Small awards to support students and early-career researchers further their work in landscape.
Read More

→
The Landscape Exchange (LEX) is an online platform for our members to share work and ideas, learn from, and connect with one another.
Read More

→