Our fund supports research and practical work to help develop just and sustainable relationships with the places in which we live.
Photo credit: Rural public ways in Spain © Michela Ghislanzoni/Plataforma Ibérica por los Caminos Públicos (PICP)
Our international Research Fund supports a wide range of small, high-quality, independent research projects.
The projects should, in line with the priorities identified in our Research Strategy:
Address injustice in landscape contexts
Help to develop human, landscape-scale responses to rapid environmental change
Help society to achieve a democratic and sustainable approach to the development and governance of landscape
Question conventional modes of thought and practice and, by supporting creativity and aspiration, empowers people to envisage living in a just and sustainable relationship with landscape.
We invite applications annually through our Funding Call; see below or sign up to be notified of the Call for Applications.
---
Theme of Call 2020: Critical and Creative Approaches to Landscape Justice and Rapid Environmental Change
Now closed; read about the 2020 selected projects, announced on 8 April.
This year's call links the fourth topic of the LRG Research Strategy, critical and creative landscape thinking, with the second one – rapid environmental change, under the general context of landscape justice.
In the LRG's Research Strategy landscape justice is concerned with issues of access and exclusion, ownership and dispossession, connection and disconnection within and across communities, societies, generations and species. It considers place but also transcends location to think more abstractly about how human and non-human stakeholders engage with notions of equity and justice. It concerns the complexities of decision-making power and disenfranchisement, and fairness or lack thereof in the distribution of the potential socio-cultural, economic or ecological benefits deriving from landscape.
Landscape research in this area considers who has voice, power and responsibility, and how by extension justice, democracy and citizenship are exercised.
Due to the popularity and ongoing relevance of the landscape justice theme, which was the focus for the 50th Anniversary Research Fund, we are continuing to fund projects under this theme for 2020. We would particularly welcome projects focusing on the interplay of landscape justice and rapid environmental change. This was a key theme arising from the Landscape Symposium held in December 2019, where reflections on how the language we use in speaking, framing and studying landscape impacts on the nature of landscape research, the subject matter, the participants and the outcomes.
Read more about the 2020 call here.
---
If you are interested in finding out more about LRG's Research Strategy please contact LRG's Research & Policy Co-ordinator: research@landscaperesearch.org.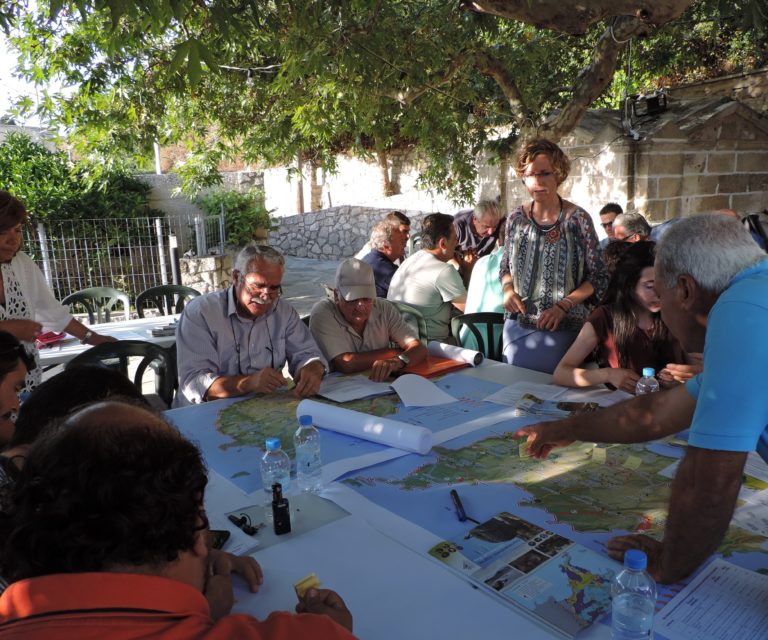 Our international Research Fund supports a small number of high-quality projects that align strongly with LRG's current strategic priorities.
Read More

→
Small awards to support students and early-career researchers further their work in landscape.
Read More

→
The Landscape Exchange (LEX) is an online platform for our members to share work and ideas, learn from, and connect with one another.
Read More

→